You have great expectations. We deliver.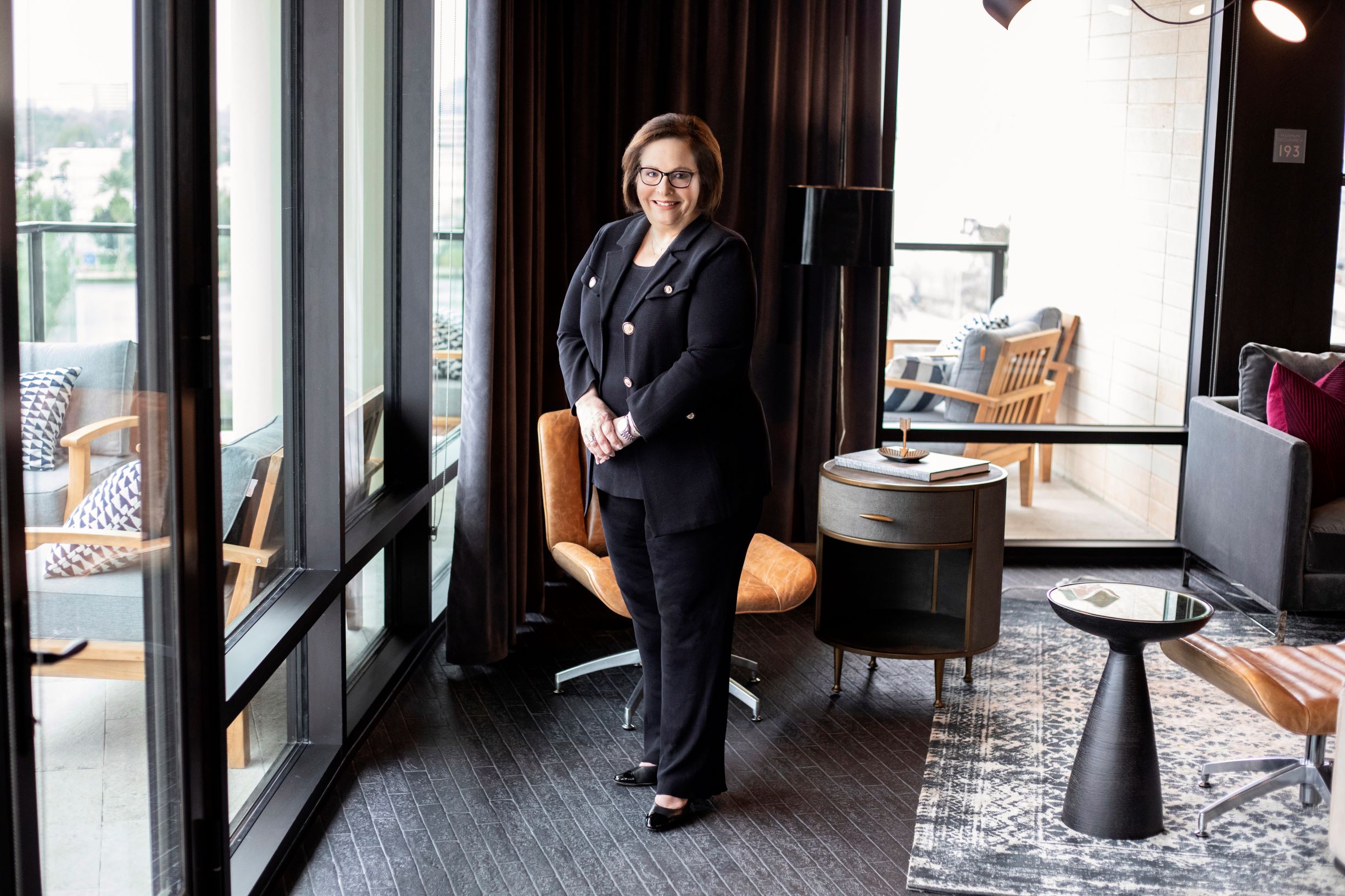 We make it our business to know the neighborhoods and surrounding suburbs of Houston. Knowledgeable and dedicated, we work together to bring you the personal attention of a boutique firm and the extensive services of a large company. Whether you are looking to buy, sell or lease, we can assist you in meeting your objectives and achieving your lifestyle goals.
At Bernstein Realty, we want to earn more than your business; we want to earn your trust, confidence, friendship, highest regards and as your life evolves, the opportunity to assist you with your future real estate needs. For a real estate experience that will exceed your expectations, we welcome you to contact Bernstein Realty.
Testimonials
"Working with Bernstein Realty on the sale of our home and the purchase of a new construction home was by far the best experience we have ever had with a real estate company."
"Bernstein Realty introduced me to Houston and quickly set about helping me understand the area and the ideal place for our new home."
"Excellent service! They really knew their inventory and helped me find the perfect home. Thank you so much. My family is very happy."
"Bernstein Realty. Inc. is undoubtedly top in the real estate world! The open communication with us and ability to fully share their vast knowledge and understanding of the market and selling and buying process with us, as well as our agent's superb negotiation skills, and dedication and commitment to meeting our needs and goals resulted in a seamless and anxiety free experience. We are thrilled with the results! We would not hesitate to recommend to our friends."
"Bernstein Realty is truly exceptional. From start to finish, our agent and the team were on our side and did everything possible to educate us and take care of our wants and needs. They take advocacy for clients to a new level."
"Amy and her team do an excellent job. I would hire the team again and highly recommend them to others. "
"We were glad and thankful to have Bernstein Realty in this transaction from the beginning to the completion. They helped us to make a good decision each step of the way."
"Best Service! I would highly recommend using Bernstein Realty."
"Amy Bernstein is a fantastic Realtor, she and Bernstein Realty where the consummate professionals and got our house sold."
"Bernstein Realty was excellent and I would use them every single time. I highly recommend them for all your real estate needs."
"Excellent agents and staff. We felt so comfortable that we in best hands around. I highly recommend."
"Bernstein Realty provides an outstanding experience and make the whole process streamlined and effective."
"The experience we had with Bernstein Realty was fabulous!! They were attentive every step of the way and told us exactly what to do to ensure our best interests. They worked incredibly hard and they worked together as a team. Their follow-up was practically instantaneous – one of the best service experiences I have had in years. I would recommend them to anyone! "
"Our agent was excellent in following every detail of our transaction. Our agent and Bernstein Realty were an absolute pleasure to work with!
"The best realtors in the market! Outstanding service and the best experience."
"Outstanding, personable and wonderful Realtors!"
"Amy Bernstein and all her staff at Bernstein Realty are the BEST.
"Our agent was awesome. This was our 9th transaction with the company. We recommend Bernstein Realty to all of our friends!"
"Bernstein realty gave 110% to the deal, even though it was a relatively small transaction. Our agent devoted significant time on weekends and after normal office hours to show me market options and to structure/negotiate an advantageous close for the home that I picked."
"I'm very satisfied with Bernstein Realty's professional manner and service."
"Amy Bernstein and the rest at Bernstein Realty are the best in Houston – they offer a truly professional service and make you feel part of their extended family."
"Amy and her team were excellent. Great advice and always available."
"Amy, Thank you to you and your wonderful team at Bernstein Realty for the amazing job done in selling my home. I could not have hoped for a better outcome and I know this is all due to your knowledge of the area, guiding me in staging the home properly and making sure that I was comfortable and informed at all times. Your service is outstanding and I will recommend you and your colleagues at Bernstein Realty to all. My heartfelt thanks."
"My Bernstein Realty agent was extremely helpful, reassuring and made the stressful and sometimes overwhelming process of buying a first home as pleasant as possible. I will definitely use Bernstein Realty for any future home buying and I would strongly reccomend them to friends and family."
"Hands down, the best realtors in town."
"Exceptional in every dimension, a pleasure to work with such professionals"
"Bernstein Realty are the best. We were able to successfully sell two properties for good prices through the Bernstein group. They held our hands throughout the entire process and worked hard to get us the best deals possible. I highly recommend them to anyone looking to buy or sell in the area!"
"Bernstein Realty went way above and beyond, at every step along the way. They stuck with us throughout the process, spent way more time than they would have expected and helped us get the best deal possible."
"Highly knowledgeable, looked out for our best interests and highly professional!"