Billy Bishop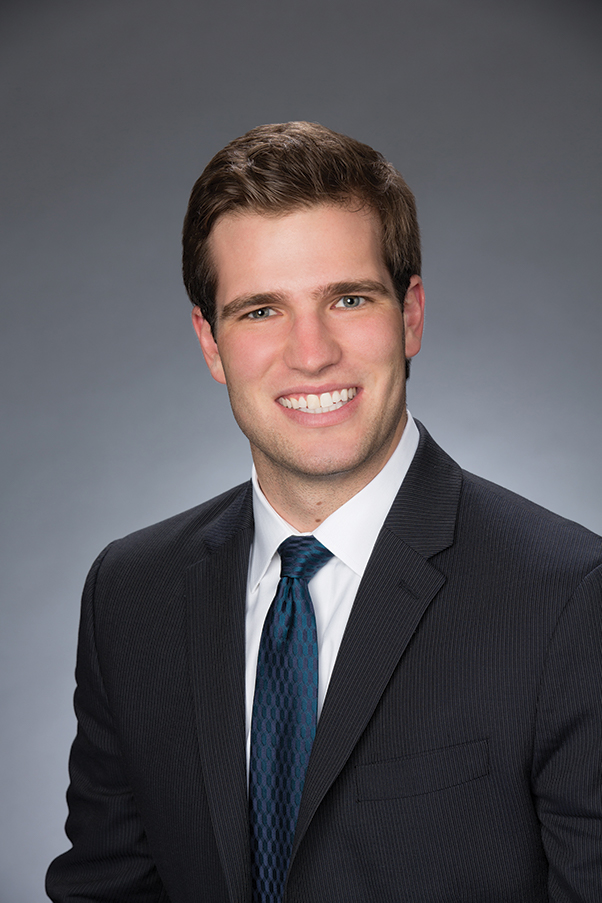 Billy Bishop, a Houston native, began his real estate career after working in New York City on Wall Street for Oppenheimer & Co., Inc. where he was part of an internal sales and marketing team for the company's asset management division. Since returning from New York to pursue Real Estate with Bernstein Realty, Inc., Billy has received numerous awards including  Monthly Top Sales Agent, Monthly Top Listing Agent,  Monthly Top Leasing Agent,  Top Lease-Listing Agent and Bernstein Realty's Rising Star Award which recognizes an agent who is dedicated, a hard worker, team player and is always willing to help others. All qualities Billy possesses on a daily basis with his colleagues and clients.
Billy assists clients with Buying, Selling and Leasing homes throughout Houston and surrounding areas, as well as assisting newcomers and Houstonians with Relocating to or from the Houston area.  Billy takes pride in working with Sellers and landlords by delivering comprehensive market analysis' and a customized marketing plan for their homes when the time comes to sell.  When working with Buyers and Tenants, he takes the time and welcomes the opportunity to give personalized area tours of neighborhoods, homes and communities to educate Buyers and Tenants on the many areas Houston has to offer.  For the past several years, Billy has been an active member of HAR's exclusive YPN (Young Professionals Network) Advisory Board, demonstrating excellence in the areas of sales, leadership and community involvement.  In 2016, Billy was announced as a finalist for Houston Agent Magazine's 2016 Rookie of the Year. Most recently, Billy is a 2017 graduate of the Texas REALTOR® Leadership Program which helps cultivate the REALTOR® leaders of tomorrow.
Coming from a family known for its real estate knowledge and competitive tennis skills, Billy was primed to enter the competitive Houston market. Billy's "team player" attitude is a great fit with Bernstein Realty's culture. Billy's experience in sales, marketing, and finance, as well as his ongoing enthusiasm, strong work ethic, outgoing personality and attention to detail are wonderful assets that he brings to every client's transaction. Billy feels that the most important aspect in real estate is giving outstanding service to all of his clients, resulting in lifelong relationships and repeat and referral business.
Billy graduated from Tyler Junior College with an Associate's Degree in Business Administration followed by a Bachelor's Degree in Business Management with an emphasis in Finance. Playing competitive tennis in college, Billy was All-American at Tyler Junior College and Marist College as well as the 2010 NJCAA National Champions and 2013 NCAA Division I Metro Atlantic Athletic Conference Champions.
Billy's favorite aspect of Houston is the variety of food and culture that fills the rapidly growing city. He enjoys playing tennis as well as spending time on Lake Conroe with his family and friends.
Memberships:
Texas REALTORS® Leadership Program (TRLP) Graduate Class of 2017 – The Texas REALTORS® Leadership Program (TRLP) is designed to meet the needs of Texas REALTORS® and to provide an innovative and highly flexible program that allows self-motivated learners the opportunity for leadership development in the context of a learning community. The leadership program develops that community of selected participants who transform the power of knowledge into volunteer service. Its core values include: community, service, integrity and commitment. In each association, 30 are hand selected each year to participate in this program.
HAR YPN (Youth Professional's Networking) Realtor Group – Advisory Board Member 2015 – 2017: The YPN Advisory Board is an exclusive group assisting in welcoming young Realtors into the HAR Realtor community. They encourage promote, support and empower their success through education, training, high technology, engagement, involvement and community volunteerism.  All HAR Members 40 years of age and younger are automatically members of YPN. Only a select few make it on the Advisory Board.
National Association of Realtors (NAR) ® – The National Association of REALTORS® is America's largest trade association, representing over 1.1 million members, including NAR's institutes, societies, and councils, involved in all aspects of the residential and commercial real estate industries.
Texas Association of Realtors (TAR) ® – Licensed real estate agents and brokers in Texas must follow state laws.  Agents and brokers who join the Texas Association of REALTORS® also pledge to follow a higher set of standards—the REALTOR® Code of Ethics. Only those who agree to abide by a code of ethics that goes beyond what the law requires may join the Texas Association of REALTORS®. They protect the rights of property owners. They fight proposals that would increase the burdens on buying, selling, and owning real estate. And they bring property-owners' concerns to the Legislature, regulatory agencies, and local authorities.
Houston Association of Realtors (HAR) ® – The Houston Association of REALTORS® is a 34,000 member organization of real estate professionals engages in every aspect of the industry, including residential and commercial sales and leasing, appraisal, property management and counseling. It is the largest individual dues-paying membership trade association in Houston, and the second largest local Association/Board of REALTORS® in the United States.