Maylis Hopewell Curie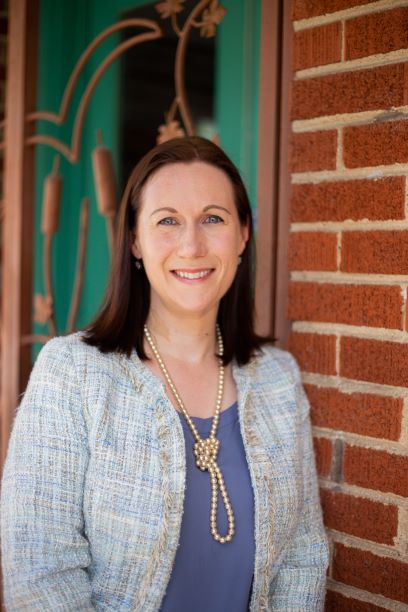 En Français (Translation Below)
Excellence, Professionalisme, Efficacité
Depuis 2008, je suis au service des expatriés francophones cherchant à se loger (ventes et locations) ou à vendre leur logement. J'ai récemment reçu les récompenses suivantes pour la qualité de mes services:
2016  –
Realtor of the Week dans le journal Houston Chronicle.
2015  –
Achievement of Excellence (récompense attribuée aux agents les plus productifs).
Leasing Achievement attribué aux meilleurs agents locatifs.
2014 –
Achievement of Excellence.
2013 –
Top Leasing Agent (meilleur agent pour les locations).
Shining Star Award (agent brillant dans tous les domaines, aussi bien pros que personnels).
Originaire d'Amiens, je suis titulaire d'une maîtrise d'anglais et d'un doctorat en Histoire de l'Art, obtenu à l'Université d'Edimbourg. Je suis devenue Realtor lorsque j'ai suivi mon mari britannique au Texas en 2007.
Expatriée de longue date j'apprécie particulièrement de travailler avec les familles étrangères francophones arrivant à Houston pour leur trouver une maison ou un appartement (locations ou achat). Je travaille et ai vécu dans différents quartiers de la ville et je connais particulièrement bien les quartiers où vivent la plupart des expats. Etant aussi maman de deux jeunes enfants, je suis en mesure de vous donner des conseils sur les écoles, les activités ou les sorties à faire.
Je suis présidente et sponsor de l'association Houston Expat Pro (dont le but est d'aider les conjoints d'expat souhaitant se lancer dans l'entrepreunariat), ainsi que bénévole et sponsor de l'association Houston Accueil, qui fait un superbe travail d'accueil des nouveaux expats. Entre le travail et mes activités, j'apprécie la vie houstonienne ensoleillée et les moments passés avec mon mari, mes deux enfants et nos deux chats.
J'ai pour hobby la photographie et les voyages, en particulier les road trips à travers les grands espaces américains.
Mes services aux acheteurs et aux locataires sont gratuits. N'hésitez pas à me contacter par mail ou téléphone pour tout renseignement.
In English:
Excellence, Professionalism and Efficiency
Since 2008, I have been helping expat family relocating to Houston to buy or lease, and to sell their home when they have to leave. I have been honored to receive a number of awards for my outstanding level of service.
2016
Houston Chronicle's Realtor of the Week
2015
Achievement of Excellence (attributed to the company's Top producers).
Leasing Achievement
2014
Achievement of Excellence
2013
Top Leasing Agent
Shining Star Award
as born in France, where I lived in the cathedral city of Amiens. I then moved to Scotland (UK) to complete my university education, and gained a Bachelor of Arts and an MA in English Studies, before completing my PhD in History of Art at the University of Edinburgh. I gained my real estate license when I moved to Houston with my husband in 2007.
Being an expat, I very much enjoy helping international families to settle in Houston and find the right house/apartment (for lease or for sale). I have worked in many different areas of the city and I know the neighborhoods favored by expats inside out. Being a mother also helps me to give advice to families regarding schools, activities and outings.
I am the current president of a non-profit organization for expat spouses called Houston Expat Pro, and I also volunteer for and sponsor Houston Accueil, a French-speaking organization welcoming newcomers.
My favourite hobby is digital SLR photography. I also enjoy travelling to far-flung places and relaxing at home with my husband, young daughter, baby son and two cats.
My services to Buyers and Renters are free, so do not hesitate to contact me with your specific needs.