Rebeca Jewett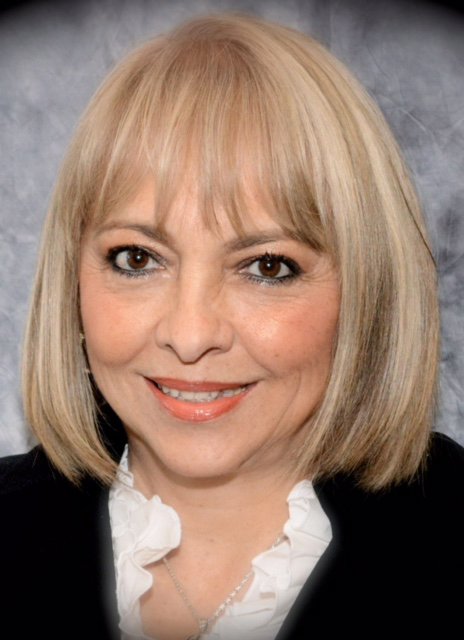 Originally from Mexico City, Rebeca Jewett has lived in Houston for over 30 years and has a complete understanding of the cosmopolitan market that Houston currently enjoys and she thrives in helping her clients with their real estate needs. Before working as a Realtor, she worked in corporate America, always exposed to international settings and meeting people from all over the world. Rebeca earned a Bachelor's degree in Hospitality Management from the Panamerican University in Mexico City; and throughout her life, she has always enjoyed taking a variety of courses, seminars and classes to improve her knowledge and satisfy her curiosity. Having had the opportunity to travel around the world, Rebeca has developed the love and interest of different cultures and people. She has over 15 years of high-end, reliable, friendly and professional customer service experience and is fully bilingual in English and Spanish.
With Houston's growing multicultural population, finding a Realtor that one can relate to and trust is basic to having a successful partnership when buying or selling a home. Clients can rest assured that Rebeca will look after their interests and respect their needs and ideas. Clients will be walked through the process from A to Z and will be kept informed and updated at all times. Client satisfaction is Rebeca's top priority!
In her spare time, Rebeca likes to cook, read, travel and walk outdoors; but her favorite, is the time she spends with her two children and their growing little families.
—-
Con el mercado cosmopolita que actualmente existe en Houston, es muy interesante y alentador para Rebeca Jewett el ayudar a sus clientes en la compra, venta o alquiler de sus propiedades. Rebeca es de la Ciudad de México y habla castellano fluidamente. Obtuvo una licenciatura en Administración de Instituciones de Servicio del ESDAI, actualmente Universidad Panamericana, en la Ciudad de México. Para Rebeca siempre ha sido fascinante seguir estudiando y tomando diferentes clases, seminarios o cursos sobre una variedad de temas para incrementar su conocimiento y satisfacer su curiosidad.
Antes de ser Corredora de Bienes Raíces, Rebeca trabajó en corporaciones americanas expuesta siempre a ambientes internacionales. Rebeca ha tenido la suerte de conocer y tratar a infinidad de personas de diferentes países y costumbres y verdaderamente disfruta mucho ayudarles en todo lo que se pueda.
Rebeca estará ahí para contestar cualquier pregunta que tenga sobre el mercado de bienes raíces en Houston, para hablar sobre sus propiedades, para darle un estimado del valor de dichas propiedades y ayudarle a analizar sus opciones (vender, comprar o rentar). Rebeca estará al pendiente de usted desde el primer contacto que tengan, representará sus intereses antes que nada y lo mantendrá informado a lo largo del proceso. Para Rebeca, ¡la satisfacción de sus clientes es su verdadera prioridad!
En su tiempo libre, a Rebeca le gusta mucho ir a caminar al parque, cocinar, leer y viajar, aunque su tiempo favorito es el que pasa con sus hijos y sus pequeñas familias que están creciendo día a día.